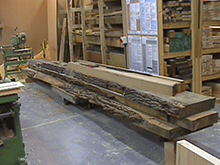 Top quality English oak being prepared in our workshop.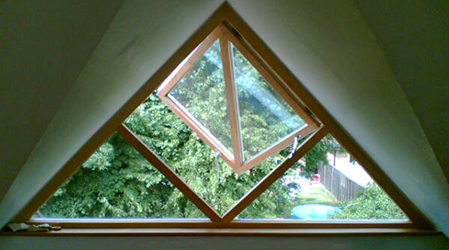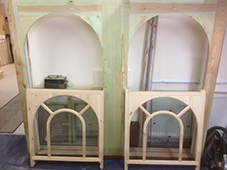 We can supply windows that range from modern designs to traditional sash models. Our windows use exceptional quality glass. We have close links with some of England's top stained-glass specialist designers.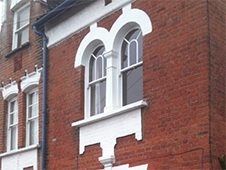 Our craftsmen can also renovate old sash windows, disassembling the unit into its component parts and rebuilding it from scratch. If necessary we can also supply rare fittings to ensure that the repaired unit fits in perfectly with any others.
All our windows are beautifully engineered at our well-equipped workshop using the highest quality materials, then installed on-site by our skilled craftsmen.
We are proud that much of our work is by referral, and we achieve this by being first-class at what we do. From the first phone call, to installation, aftercare and support, we work hard to ensure that when a friend or neighbour says 'I need new windows, can you recommend anyone?' you tell them about us!
Click here to see more exampes of our work.